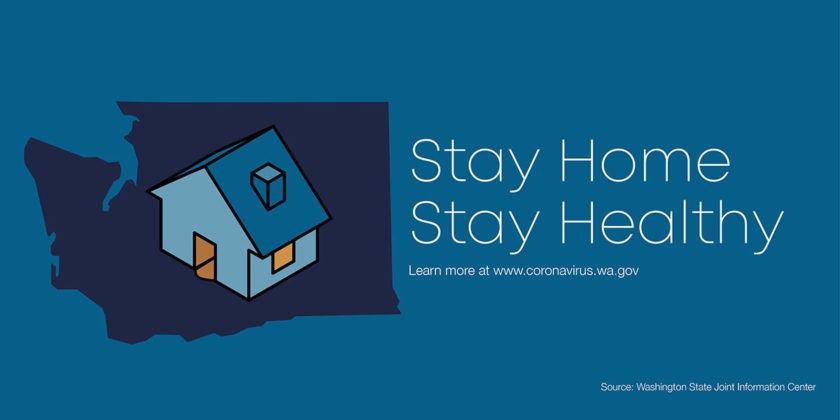 PRINTABLE FLYERS      
Stop the Spread of Germs: English                                      
Detenga la propagacion de germenes: Spanish  
            
Symptoms of Coronavirus (COVID-19): English     
SINTOMAS DE LA ENFERMEDAD DEL CORONAVIRUS 2019: Spanish    
Communication Card from the WA Depart. of Health                                                                                            
---
COVID-19 Vaccine
Please visit the Department of Health (DOH) website or view the resources below for information.
Click on the video icons to view short videos from DOH: https://www.doh.wa.gov/Emergencies/COVID19/Vaccine
The link below will take you to the  Local Health Jurisdiction (LHJ) directory posted on the ALTSA website:https://www.doh.wa.gov/Emergencies/COVID19/Resources
---
Washington State Resources 
DeafBlind Service Center
Northwest ADA Center
Regional Service Centers 
---
Nationwide Resources
American Association of the DeafBlind 
Association of Medical Professionals with Hearing Losses 
Hearing Loss Association of America (HLAA): 
National Association of the Deaf (NAD):
National Deaf Center (NDC):
Helen Keller National Center – Northwest
Telecommunications for the Deaf and Hard of Hearing, Inc.
---
Communication challenges people with hearing loss will face when hospitalized with COVID-19 (Chad Ruffin, M.D.)  
Excerpted below is a list that summarizes the communication barriers experienced by D/HH folks hospitalized with COVID-19:  
Patients can be too sick to keep their hearing equipment physically in place.

Being confined to respiratory isolation can break the normal flow of communication accommodations:

Respiratory isolation creates physical barriers
Masks will not be lowered so that you can lip read
Masks are being rationed, so doctors and nurses are limited when they can enter a room. This disrupts normal methods of using communication strategies such as video remote interpreting and even personal speech recognition apps.

Accommodations did not provide ideal communication. Significant communication barriers continued to limit medical conversations. This occurred despite much work by staff in a busy, but not overwhelmed environment. Healthcare workers naturally respond by communicating less information to increase efficiency. For patients, this makes it harder to make informed decisions.
You may be the first patient with severe hearing loss that your healthcare professional has ever had.
These communication problems are happening not only with the typical D/HH community (people who have CI or wear HA or use ASL), but even more so for many seniors with presbycusis, who are experiencing speech discrimination and are in isolation with only medical staff with a mask or someone behind a glass wall trying to communicate with them. ​​
---
The Office of the Deaf and Hard of Hearing distributes information as a public service.
Online Directory of Services
ODHH Brochures
General Information for Consumers and Professionals
---
Did you know?
Interesting Videos about Deaf Culture
---
Interesting Reads of ASL and Deaf Culture
Gallaudet President Roberta Cordano makes a statement on early childhood language development
---
Interesting Resources of Inclusive Public Events and Meetings
Like the Mic: This is a video campaign launched by Rooted in Rights and the Hearing Loss Association of America (HLAA) to bring awareness that life should be accessible to everyone, regardless of their ability to hear.
Closed Captioning: Information about the benefits and requirement of turning on closed captioning at public places.
New Seattle Law: Seattle will require closed captioning for TVs in bars, restaurants and stadiums.
Let's Loop Seattle: Advocacy to remove communication barriers and open doors to employment, public accommodations, state and local government services, transportation, and telecommunications.
Text to 911: Information about the status of Text-to-911 service across Washington State