Hello,
The Washington State Office of the Deaf and Hard of Hearing (ODHH) is excited to announce two new positions: Case Management Field Supervisor; and Case Management Team Lead.
As a part of ODHH's continuing commitment to providing services and support to Washingtonians, some changes will be impacting the Regional Service Centers (RSCs). The RSCs will continue to offer case management and client services in Seattle, Tacoma, Bellingham, Tri-Cities, and Spokane. To ensure that the needs of all Deaf, DeafBlind, and Hard of Hearing individuals are met, ODHH will be transitioning case management services in the Vancouver region to ODHH staff positions over the next several months.
ODHH is working on gathering your feedback. We welcome your input as ODHH works to ensure that case management and client services in the Vancouver area are sustained. We will provide Vancouver residents opportunities to meet with our team and discuss their needs in the coming weeks.
These recruitments are open for hire! If you, or someone you know, is interested in pursuing these roles and has excellent leadership skills and the experience and passion for working with people of diverse backgrounds, come join us at ODHH!
Thank you,
Earnest Covington III, MPA
ODHH Director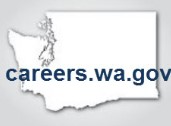 DSHS ALTSA Job Announcements (ASL)
---
Appointment of Morgan Jericho as Management Analyst at the Office of the Deaf and Hard of Hearing (ODHH)
The Office of the Deaf and Hard of Hearing is pleased to announce the appointment of Morgan Jericho as a Management Analyst, effective August 7, 2023. Morgan's selection for this position comes after a comprehensive recruitment and evaluation process, and we are confident in their ability to contribute significantly to our organization's objectives.
As an employee and alumnus of Gallaudet University, Morgan is an associate sustainability coordinator with a Master of Arts in Global Sustainability with a concentration in Entrepreneurship from the University of South Florida. Morgan is a Florida native, with experience working with Purple Communications, volunteering with the Florida Association of the Deaf, the National Association of the Deaf Youth Section, and ReThink Energy Florida. Their analytical skills and innovative thinking align well with the responsibilities and demands of the management analyst role within ODHH.
We extend our gratitude to the ODHH interview panel comprising Claudia Foy, Di Cinney, and Jacki Forsythe for their invaluable contributions throughout the selection process. Their rigorous evaluations and recommendations have played an integral role in the successful recruitment of Morgan as the newest member of our team.
We call upon all stakeholders to warmly welcome Morgan as they embark on their journey with ODHH. Their appointment reflects our commitment to fostering a diverse and inclusive Office dedicated to serving the needs of Deaf, DeafBlind, Deafdisabled, Hard of Hearing, Late Deafened, and Speech Disabled Washingtonians.
We appreciate your continued support and commitment to the Office of the Deaf and Hard of Hearing's mission of enhancing accessibility and promoting inclusivity for all Washingtonians.
For any queries or further information, please email odhh@dshs.wa.gov
Thank you.
Sincerely,
Earnest Covington, III
Director
Office of the Deaf and Hard of Hearing