Approved community instructors, boarding homes, and adult family homes can purchase the following student training materials through the Washington State Department of Printing's Myfulfillment.wa.gov. 
Revised Fundamentals of Caregiving
Dementia Care Specialty Training
Mental Health Specialty Training
Nurse Delegation for Nursing Assistance Self Study Workbooks and DVD (approved Registered Nurses only)
Nurse Delegation: Special Focus on Diabetes 3 hr. Workbooks (approved Registered Nurses only)
Other DSHS curriculum is available as PDFs or live files that you can modify.  See DSHS Curriculum available.
How to Order Printed Books, DVDs and Videos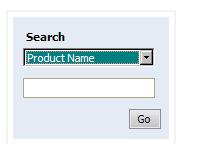 Go to the Department of Printing's Myfulfillment.wa.gov 
When you get there:
Register or sign in. Then:
On the lower left hand corner of the screen, you will see a search option.   Use the drop down menu and select Product Name. 
Type in the first word of the product name for the materials you are looking for.  For example, if you want to order the dementia specialty student workbooks, type "dementia" as your search and hit "go".  If you are looking for the Revised Fundamentals of Caregiving, type "revised".
This will bring up a list of all of the materials available for that course.  They are always prepackaged in set quantities of books or DVDs. 
Publication requests may also be placed: