SBIRT Screening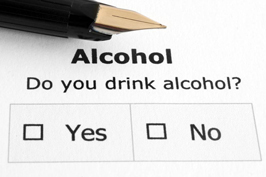 Screening for drugs and alcohol in your clinic or hospital may be a new practice. Normalizing the new screening procedure may help patient's understand why they are being asked about their drug and alcohol use. Develop scripts for staff to use to introduce the SBIRT screens. For example:
"To improve the care we provide our patients, we are asking all our patients about their alcohol and drug use at least once a year. Alcohol and drugs can impact your health and we want to make sure we have all the information that will help us in working with you to stay healthy. Would it be alright if I asked you a couple questions?"
Click the links below for SBIRT posters that can be hung in your clinic to normalize the SBIRT process.
Prescreen

Full Screens

Mental Health Screens

The prescreen questions are asked to patients annually. They are typically asked:

On the new/annual patient form handed out at the front desk
Annually by the Medical Assistant or Nurse while rooming the patient
At triage in the Emergency Department

After prescreening positive a patient will receive a full screen.  The patient will either be:

Handed the full screens on paper to fill out while waiting for the provider
Verbally asked the full screens by the Medical Assistant or Nurse

 

Because mental health issues and substance use are often co-occurring, WASBIRT-PCI recognizes the importance of screening for depression and anxiety as well.

For all patients who full screen positive on the AUDIT and/or DAST 10:

 

 

 

 

Prescreen (English) (Spanish)
PHQ9 (English) (Spanish)
 
Screen with the DAST 10 for DRUGS (English) (Spanish)
Screen with the GAD7 for ANXIETY (English) (Spanish)
AUDIT and DAST Scores and Risk Levels
The patient's AUDIT and DAST 10 scores will inform the next steps of the SBIRT process. There are four risk categories: Low Risk/Abstain, Risky, Harmful, and Dependent. All risk zones except Low Risk/Abstain require a brief intervention. Approximately 78% of all patients will prescreen or full screen negative.