Washington state's vision of transforming behavioral health includes treating patients in the community and in smaller facilities that better meet their needs. The proposed Clark County community-based facilities located near Vancouver will serve up to 48 patients at a time in three 16-bed facilities located on the same campus. Our commitment is to create safe and secure therapeutic treatment facilities where patients can get the treatment they need, and to be the best neighbors we can in the community.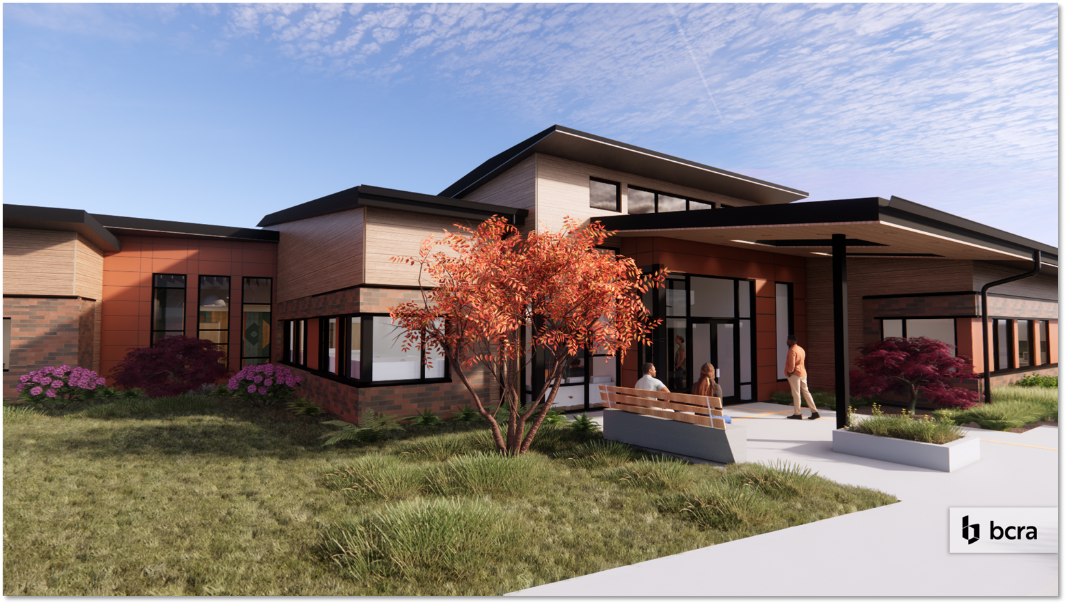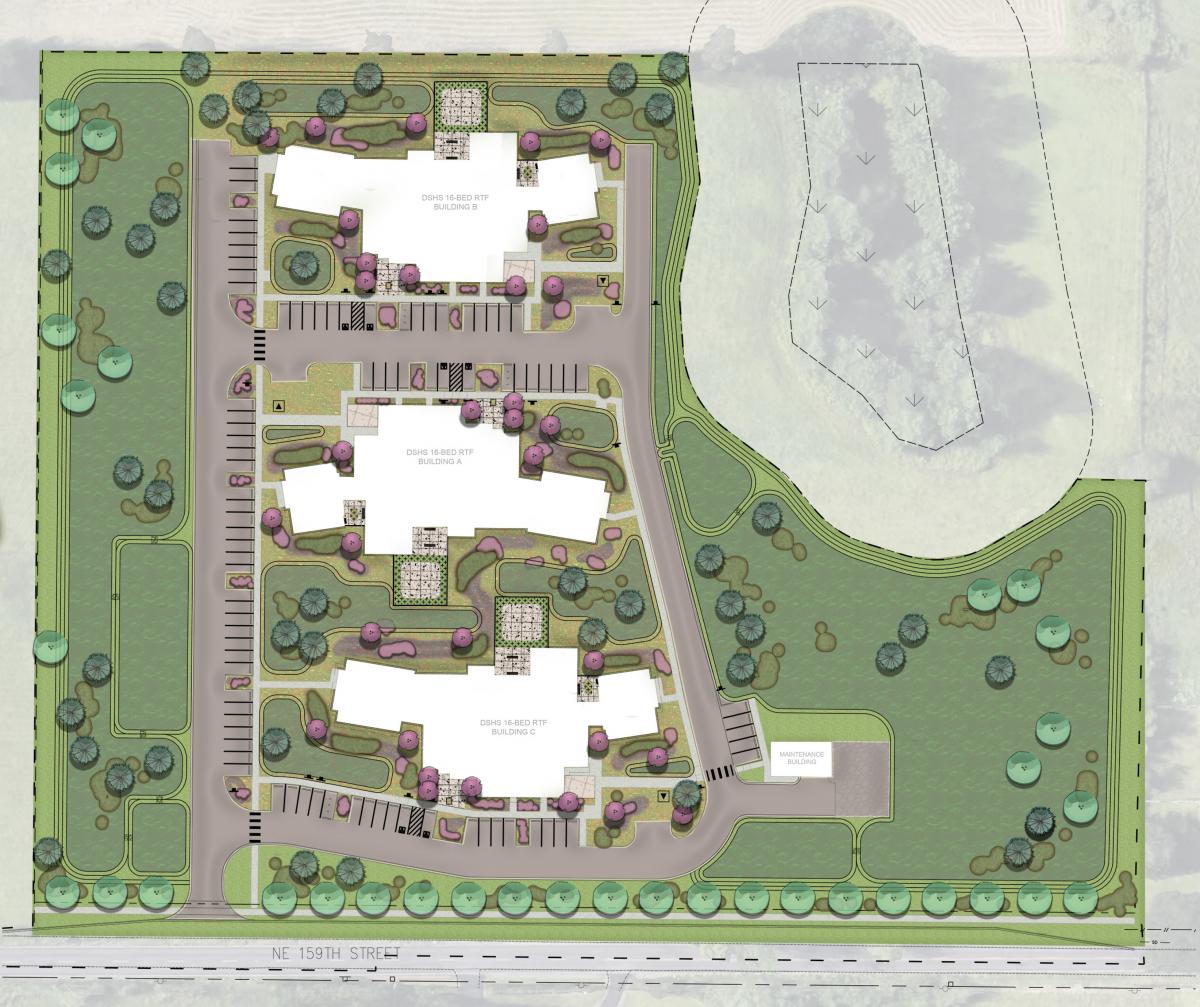 View the DSHS Clark County flyover video.
The Department of Social and Health Services is in the process of applying for a conditional-use permit with Clark County. 
DSHS held a virtual community town hall on Nov. 9 to share more about the proposed new facilities. Watch the town hall in its entirety at https://youtu.be/9EIxvem1-JE
Our mission is to treat people in need of inpatient psychiatric care. Our patients are civilly committed for 90 to 180 days, and orders can be extended by the court. Our deeply held value is to provide person-centered care, recognizing the humanity in all of our patients; and we will use this approach in all aspects of patient care.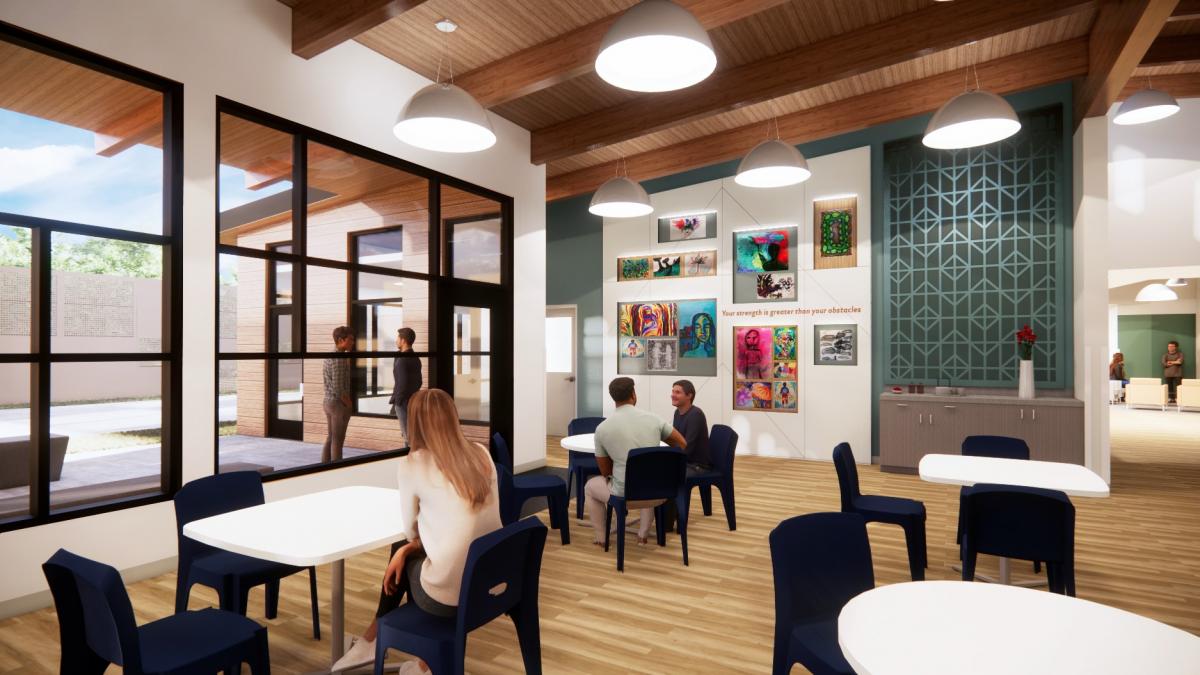 Proposed interior of Clark County facilities.
Clark County patients will remain in a secure setting, and will live in one of the three buildings on campus and within secured, fenced yards for the entirety of their care. DSHS will run one facility, and the Washington State Health Care Authority will contract teams to run the other two facilities. All three 16-bed facilities on campus will provide similar types of programming and treatment to all 48 patients.
We will provide services and activities that are respectful to people across all cultures and backgrounds. The services include:
initial intake and evaluation,
medical screening, psychiatric screening, risk screening,
psychological/biological/social evaluation,
treatment and peer support.
The goal is to stabilize the illness and improve the person's mental status and behavior. We want them to recover and be able to return to their home or another, less-restrictive living arrangement with appropriate integration into aftercare services.
All patients will receive thorough discharge plans that are individualized with the supports needed to meet their needs in the community. These include wraparound supports like medication management, case management and medical care. Discharged patients will be given a well-coordinated hand off to their next locations.
Our goal is for the Clark County facilities to become a part of the community as a resource, a partner, and a good neighbor.
Entrances and exits will be controlled by staff. The outdoors spaces for the residents will be enclosed by fencing and the buildings. Staff will be trained in de-escalation strategies and emergency management processes to minimize calls to law enforcement and the fire department. The facilities also will have agreements with local law enforcement to provide assistance as needed.
No services will be provided for people who are not living at the facilities. For example, no public restrooms or shelter services will be available. This is a controlled environment with a specific population. Visitors will be limited to friends and family and would be scheduled.
Any trips off-campus by patients will be carefully planned, and will include staff members as escorts; patients will not get passes to go off campus without escorts. Offsite trips might include trips to a local hospital, medical appointments, or housing appointments.