We All Walk Out with Confidence
Post August 17th, 2022 by Y Lai. Writer: Nupur Koirala. Contributor: Dean Pertner.
​DSHS is in its 7th year of having a successful internship program. Through this internship, we have seen how the interns have grown, as they come in nervous yet walk out with confidence. With the program's success, there are interns who reapply to intern at DSHS again. Let's hear more from the summer 2022 interns in the article written by Nupur Koirala, an intern from summer 2021 and 2022.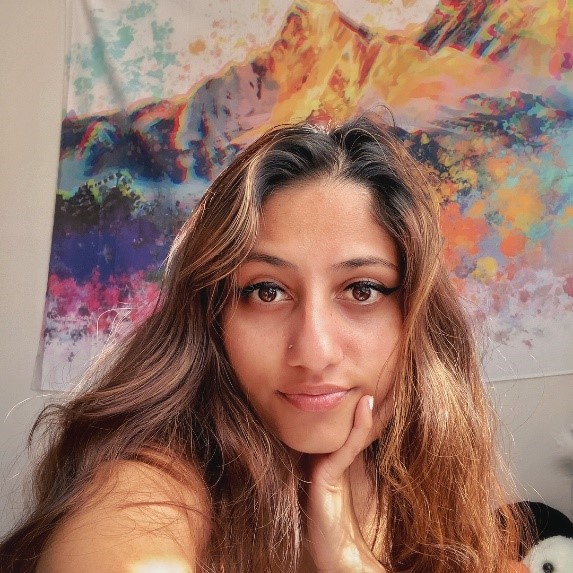 I'm Nupur Koirala and I was born in Nepal but grew up mostly around Pullman, WA. I am entering my 4th year at Western Washington University and am majoring in Business Management Information Systems. 
This is my second summer interning at DSHS. Last summer, I interned in the Office of the Secretary, Communications division, and this year, I am interning in the Office of the Secretary again.
Last summer, I mostly aided with the Victim/Witness Notification Program, and this year, I have been revamping the Office of the Secretary's Mentoring Program website. In my opinion, I appreciated the work I did last year because I felt like I was taking steps to make a positive difference in the lives of victims and witnesses in the state of Washington. This summer, I can use my creativity more with drawing and designing a website and feel like I have taken more of a leadership role.
DSHS provides interns with diverse opportunities and has something for everyone. 
Growth
DSHS has impacted my growth as an individual in a professional sense but more so personally. It is touching that everyone at DSHS shares their unique stories about how the agency has affected them.
One of the biggest struggles many students have is the need to follow a certain path to achieve a specific job. This is most definitely something I struggle with too. But interning at DSHS and hearing how the employees picked a certain career/degree yet ended up in something unrelated is reassuring and so important for students to realize. This has impacted me greatly because I now know there isn't a set path to gaining a certain career and that it is okay to figure it out as you go along.
Personal & Professional Affect
Professionally, this internship has provided me with new connections, networking skills, resume and cover letter building opportunities, as well as job interview practice.
Personally, the DSHS internship has been eye-opening in the sense of helping others better their lives in various ways.
This year especially has provided me with the opportunity to connect with diverse interns with different backgrounds. Just hearing their life stories and why they decided to intern at DSHS has been such a valuable experience because it shows that people of all different backgrounds who might not have much in common still have a uniform goal of transforming lives and helping others around them.  
I interviewed a couple of interns and asked them to share their experience with DSHS: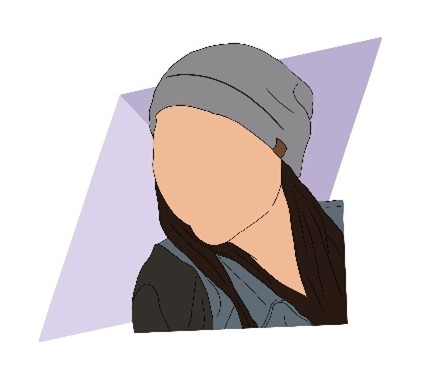 Marissa Reyes -  "Everyone has a story to tell." 
Marissa works in Aging and Long-Term Support Administration specifically the Home and Community Services division. Her work at DSHS mostly consists of updating the Community Resource Directory. She truly believes in taking care of our aging Washingtonians and people with disabilities in order for them to live a full quality life and to empower them.
Question: How did DSHS impact your personal life?
Answer: "I truly believe and support its mission 'Transforming Lives'. My experience has been positive and reaffirming my goal to work as a Public benefits Specialist or Community Resources Referral for the Aging Unit. I have learned the person-centered approach that will be beneficial to our clients, coworkers and in my own personal life. We need to see the strengths of others and not their weaknesses. Everyone has a story to tell."
Question: How could DSHS improve in a few years?
Answer: "More programs for homelessness and mental health issues. We need to continue what we have started on the fight against equity, diversity, access and inclusion. Provide more anti-discrimination training for the staff with the organizations and agencies that we do business with."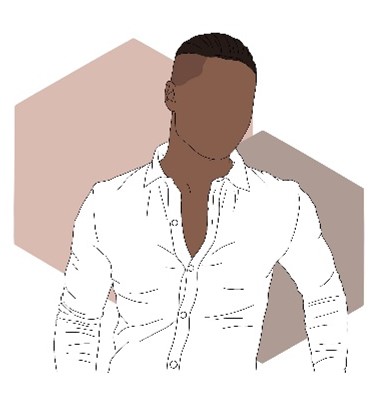 Brad Blackburn - "DSHS works to transform the lives of those most in need."
Brad interns at the Economics Services Administration, specifically the Division of Child Support.
He is passionate about public service and is working on strategic planning and continuous improvement trainings, in addition to projects within DCS to improve client satisfaction.
Question: How did DSHS impact your personal life?
Answer: "I was a child that grew up relying on the DSHS services. From housing to SNAP benefits, my family relied on these services to keep a roof over our heads and food on the table. When I saw the opportunity to intern here, I was eager to see the work that public servants do regarding change management and service delivery. I was once weary about working for the state; however, my experience with DSHS has shown me that it is possible to make change from the inside."
Question: How could DSHS improve in a few years?
Answer: "I've been incredibly appreciative of DSHS' incorporation of diversity, equity, inclusion and access with the interns. From what I can see, DSHS is making great steps to improve this work internally and externally. However, this is an area that I believe requires more staff participation. It requires more than sitting and listening to trainings; it requires actively working to learn and improve our knowledge and understanding of the lived reality for so many. I believe that DSHS can improve by providing more opportunities for employees coming from marginalized backgrounds to share their perspectives, experiences, needs and wants with their colleagues."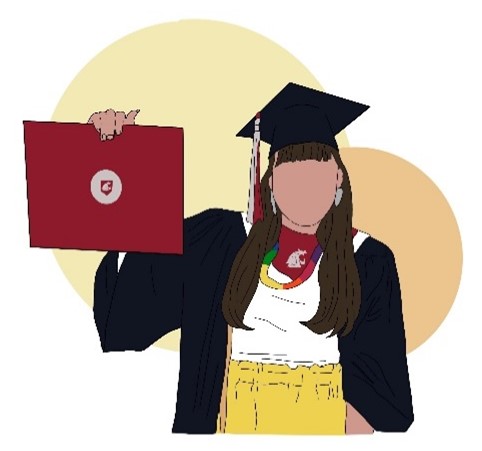 Jillian Morris - "I am supposed to be doing and putting myself in a position where I can learn, advocate, and grow within a framework that suits not only my professional goals but also my personal goals."
Like Marissa, Jillian also works in ALTSA but more specifically she is a Tribal Affairs intern.
This is not Jillian's first experience with DSHS. She attended a meeting with Tribal Affairs in January 2022.
Question: How has your role at DSHS changed your perspective / life goals?
Answer: "I didn't really know what I was getting into when I initially reached out to the former Tribal Affairs administrator back in October of 2021, and in January 2022 when I attended my first meeting, the quarterly IPAC meeting, I knew that I was in the right place. In a Zoom room surrounded by many Indigenous women who are leaders of their communities, it's hard to put into words what that moment meant to me. It confirmed that I am doing the work that I am supposed to be doing and putting myself in a position where I can learn, advocate, and grow within a framework that suits not only my professional goals but also my personal goals. I had intended to use the year or two following my graduation to gain work experience and that is still currently within reach, I'm looking into starting a master's program in 2024 of which this internship has supported and prepared me for."
Question: How could DSHS improve in a few years?
Answer: "If there's anything I believe that DSHS could improve on, it would be continuing education and training for long-term staff that reflects the attitudes and ideologies of our current society. To continue to be progressive in addressing systemic issues and look to younger generations for direction because they are the subject matter experts of tomorrow."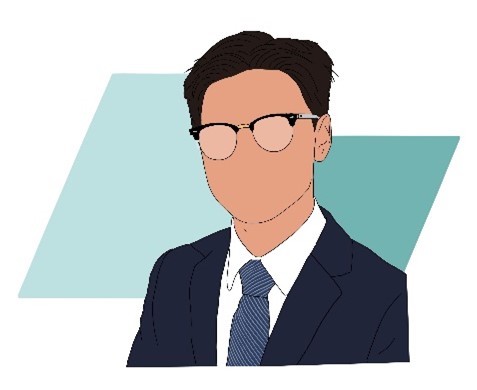 Elijah Tuncap - "I understand now more than ever how badly people need help."
Elijah interns for the Adult Protective Services division of ALTSA and is the youngest intern this summer. He is entering his senior year of high school with a goal of making it to congress to improve the lives of the less fortunate through progressive legislation and much needed change.   
Question: How did DSHS impact your personal life?
Answer: "DSHS has impacted my personal life by helping me to reflect on my own situation and how fortunate I am. Seeing some of the communities we serve has reminded me that even when things get tough, I still have it better than most. I think this experience has helped me to become a more well-rounded person with a better understanding of the world around me. It has also reinforced my belief in empathy towards strangers, because we never know what circumstances force people into the situations they end up in."
Question: How could DSHS improve in a few years?
Answer: "DSHS could improve in a few years by making their mission, goals, and services more widely known and understood by the public. Right now, I don't think a lot of people know what DSHS is or what we do, and the number one way for the department to improve is by changing that. Whether it be through public outreach programs, social media, or any other means of communication, DSHS would benefit from making the public more aware of what we can do to help them."
Summary
In short, the DSHS internship has been such a rewarding experience for me in all ways and everyone is so welcome and like a diverse family with the common goal of transforming lives.