Thank you for visiting our career page!  The Human Resources Division Talent Outreach Staffing & Services Team is here to assist you in finding a career at DSHS.  Your important role will contribute to our mission to transform the lives of the clients we serve.  You will find diverse career opportunities here at DSHS statewide.
To search for your DSHS career, click here.  You will see the image below.  Under 'Departments', select "Dept. of Social and Health Services."   You may also enter keywords in the "Keywords" field to narrow your search.
Now you can use your LinkedIn® profile to create an account on www.careers.wa.gov.
(See image below - once you click the link above, you will choose "Department of Social and Health Services" under Departments to search for DSHS-specific positions.)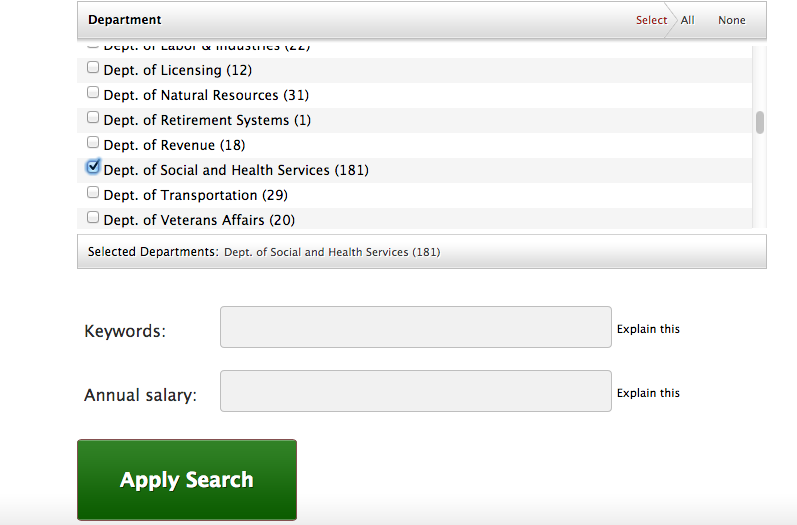 To be notified of the most current opportunities, Sign up for job alerts.
Need help applying?
Go to www.careers.wa.gov and click on the "Help" tab.
Or contact the recruiter listed at the bottom of the job posting.
Or call the DSHS recruitment number at (360) 725-5810.
Interested in other career opportunities?