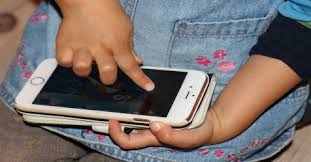 Thanks to the Health Care Authority, with support from the Department of the Military, DDA clients statewide are able to stay in touch with their friends and family.
In April, HCA and the Dept. of the Military donated several thousand IPhones for use by clients. To date, DDA has distributed hundreds of the phones, each with unlimited data and 400 minutes of talk time. The phones are going to clients in the residential habilitation centers, state-operated living alternatives and field services.
One client who is experiencing homelessness, but was recently awarded a Section 8 housing voucher, received one of the IPhones. He is using it to connect with apartment managers during his housing search. 
Another client living in an adult family home is using the FaceTime app to connect with her husband who is living in a state nursing facility.  Physicians recently discharged him from the hospital on hospice due to COVID-19.
And a case manager working in the community said a new IPhone helped her client, who was having some mental health struggles after learning his mother (whom he lives with) has lung cancer. The phone allows him to access telehealth and virtual counseling sessions.
As if the phone donations were not enough, the Dept. of the Military also developed an automated system for reloading the phones, which allows clients to stay home and stay healthy.