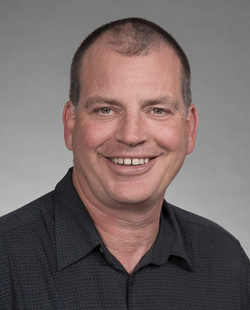 Medical Director
Dr. Jack McClellan
CSTC contracts with the University of Washington Department of Psychiatry for the services of a medical director and an attending psychiatrist for each cottage. Ketron and Orcas cottages have an attending psychiatrist on-site three days a week and available the other two days and after hours. Camano Cottage has an attending psychiatrist on-site four days a week and available the other day and after hours as well. Each patient is under the care of a physician who provides psychiatric services, including evaluation, therapy, medication management, training and oversight. The attending psychiatrist works with the cottage program directors (psychologists) and treatment teams to review progress and ensure that treatment methods are the most effective for the children in their program.
The child psychiatrist is in charge of your medical care while you are on the cottage. They work with you, your parent or guardian, and treatment team to design a treatment plan for you which may include:
Medications 
Individual therapy
Group therapy
Family therapy
Specialty clinics
Child Study & Treatment Center uses a variety of different evidance-based practices in our patient care methods. These practices can be found here.
---
Psychologists
There is also a full time psychologist on each cottage, also known as the program director. In addition to individual and group treatment, the psychologist also develops the cottage program, the daily schedule and the behavioral programs such as the level system.  The psychologist is also responsible to coordinate with the school and the recreation departments. The psychiatrist and the psychologist work together to determine which treatment methods are most effective for the children in their program and both provide training and clinical supervision to the nurses and counseling staff on the cottage.
---
Professionals In Training
While at CSTC, patients may have a chance to work with one or more persons in the final stages of their professional training. Child Study & Treatment Center is very lucky to have many such persons from a variety of accredited universities and hospitals, such as Madigan Army Medical Center, the University of Washington, the University of Puget Sound and others.
Some of these people, such as our psychiatry residents, child psychiatry fellows and developmental pediatric fellows, are licensed physicians whose privileges are authorized underneath the supervision of a member of the active medical staff (i.e., attending psychiatrists).  They also can provide individual, group and/or family therapy, perform psychiatric and/or basic pediatric assessments and perform physical examinations. As licensed psychiatric residents under the supervision of the active medical staff, they are authorized to write physician's orders
Our post-doctorate fellows, practicum students and Western State Hospital psychology interns are trainees that will be assisting with forensic evaluations and/or clinical work. They all provide individual, group and/or family therapies, psychological assessments, forensic evaluations, psychological testing and behavior planning.
CSTC also participates with the University of Washington Medical School by allowing fourth-year medical students an opportunity to have an elective class under one of our campus psychiatrists.