Community Summit 2018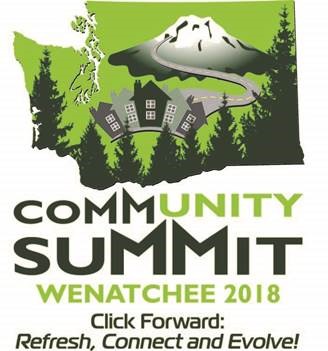 The Developmental Disabilities Administration is pleased to announce the 6th Annual Community Summit. This 3-day conference brings together people with disabilities, their families, community service providers, public employees and other interested individuals to meet, learn, and share ideas on a variety of topics. Local and national-level speakers present sessions on community development, person-centered planning, and trends and issues in employment, housing, advocacy and inclusion.
The theme for Community Summit 2018 is "Click Forward! Refresh, Connect, Evolve" with a focus on technology and its use in our workplaces, homes, and communities.  The Community Summit will be held at the Convention Center in Wenatchee, Washington, June 12 to 14. 
We hope you are able to join us!
---
For more information and registration, please visit https://web.cvent.com/event/e2250efc-4c6c-45a4-9fb0-61b2f4975cbc/summary