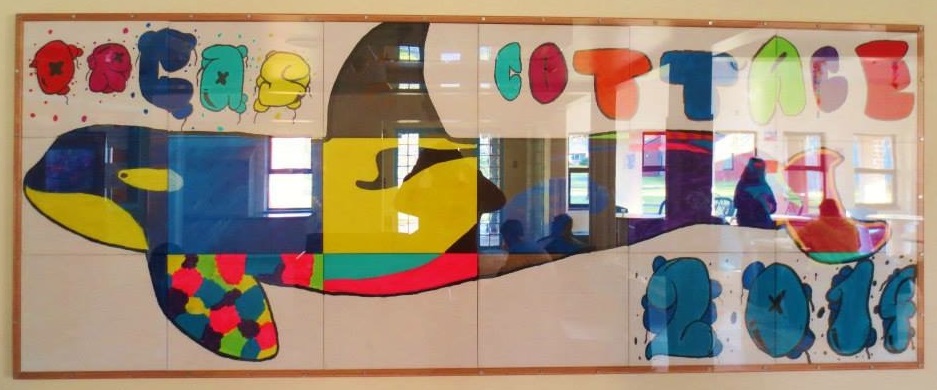 Orcas Cottage is a program for older adolescents within CSTC and generally admits a maximum of 15 youth who are a danger to themselves or others due to a psychiatric disorder. Behavioral characteristics of Orcas youth often include suicidal and para-suicidal behavior, aggression, interpersonal chaos, emotional instability, impulsivity, identity confusion, psychotic behavior and, in some cases, an inability to manage basic self-care needs.
The focus of the program is to provide extended psychiatric treatment in order to help youth develop the skills necessary for them to successfully return to their families and communities. Dialectical behavior therapy addresses many of the core issues of our client population and serves as the primary theoretical orientation underlying the Orcas Cottage program.
The Orcas Cottage layout consists of two separate living areas for youth: General Program and the Close Attention Program. The General Program side has two pods with four single bedrooms and one additional room. The Close Attention Program has seven single bedrooms. Most youth initially begin their treatment on the Close Attention side, but may move to the General side as they demonstrate the ability to be more independent and responsible in their treatment. Counselors are trained to communicate with patients to help them become and stay engaged in treatment and motivated to achieve their goals.