Washington State Plan to Address Alzheimer's Disease and Other Dementias
In January 2016, Washington state released State Plan to Address Alzheimer's Disease and Other Dementias. The State Plan identifies goals, strategies and recommendations as a blueprint for action. Read the State Plan.
Leading the charge to implement the plan is the Dementia Action Collaborative (DAC) – a group of public-private partners committed to preparing Washington State for the growth of the dementia population. See our DAC Progress Report 2021.
The Dementia Action Collaborative hosts two full group meetings each year, they that are open to the public. Learn more about upcoming DAC Meetings.
Dementia Action Collaborative Information and Resources
Resources for Individuals and Families
DAC creates resources for the public to raise awareness of the many issues and concerns surrounding dementia-related care and to help individuals with dementia and their families prepare for daily challenges and the road ahead.  Including: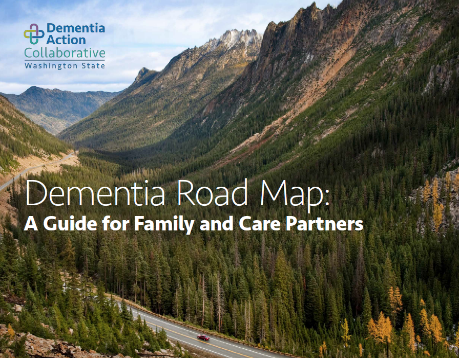 Resources & Tools for Providers and Community Organizations
DAC also creates, and partners with others to make available, resources for providers and community organizations to enhance the quality of care and quality of life for people with dementia.
Find Resources at Dementia Action Collaborative 
DAC Reports & Programmatic Materials