Snohomish County – Proposed Secure Community Transition Facility
The Department of Social and Health Services' vision of improving coordinated discharge planning and services for Special Commitment Center residents includes treating them in smaller step-down facilities.  Secure community transition facilities offer residents supportive environments that connect them to community treatment, provide life skills training/support, and offer access to transition programs in the community.
SCC currently operates two SCTFs, one at McNeil Island with 24 beds, and the second in King County with 12 beds.  DSHS analysis found a need for additional beds to meet the growing need of residents who are progressing through treatment and ordered by the courts to a less-restrictive alternative.  The 2021 legislature provided funding for siting and land acquisition for a future SCTF in Snohomish County.  This project aims to add capacity for 10 to 24 beds in this new SCTF.
SCC looks forward to continued work with Snohomish County communities as this project moves forward while we work to both protect residents' civil rights and community safety.  
Below: SCC operates two SCTFs: one on McNeil Island (top) and another in King County.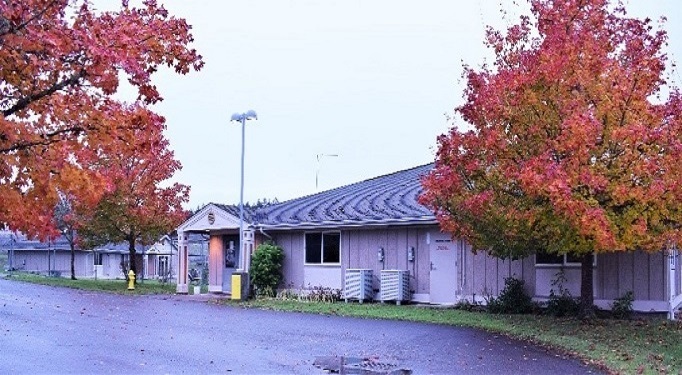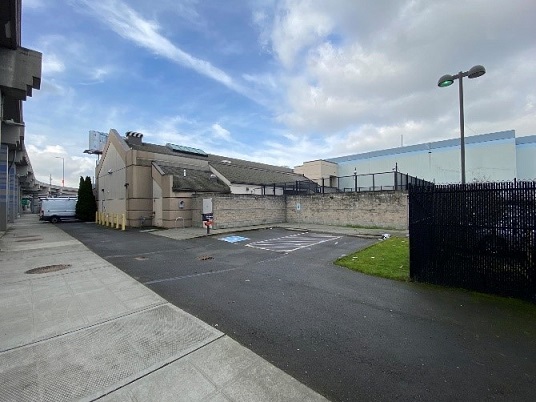 Latest news
The 2021 legislature provided $6 million in funding for siting and land acquisition for a future SCTF in Snohomish County.  SCC is in the process of identifying and evaluating potential sites for the SCTF.
Questions or comments can be emailed to SCTF_SitingQ&A@dshs.wa.gov
Our clients
Our mission is to treat SCC residents who have progressed in their treatment and are court-ordered to a less-restrictive alternative where they begin transitioning into the community.  SCC residents are sexually violent predators who have been released from incarceration and subsequently civilly committed for treatment under RCW 71.09.  SCTFs serve as step-down facilities between the SCC and community placements.
SCC and SCTF residents are people who have completed their jail sentences, and are being held civilly to provide them with additional behavioral health treatment while addressing public safety requirements.  Residents are entitled to an annual evaluation to determine if they still meet criteria for commitment and if a less-restrictive alternative is in their best interest, and if conditions can be imposed that adequately protect the community (RCW 71.09.090).
Our program
The SCTFs build on treatment residents received in the SCC's total confinement facility to include sex offender treatment and other skills to be safe and successful members of our community. 
Services include:
treatment
assistance with activities of daily living/independent living skills
budgeting education
employment readiness
communication skills education
healthy lifestyle education
Transitioning SCC residents to SCTFs allows them to be slowly reintroduced into the community, with direct support and oversight from DSHS staff, community treatment providers, and corrections specialists to keep community safety at the forefront of the reintegration process.
SCC residents are best prepared for successful community transition and reentry when engaged in comprehensive rehabilitative services.  Connecting residents to treatment, habilitation and transition programs increases hope and a greater likelihood of achieving a successful and safe transition to the community.
Security
In designing and operating an SCTF, the SCC prioritizes safety of residents, staff, and the surrounding community.  The SCTFs are locked at all times and staffed 24/7 by residential rehabilitation counselors.  In addition, residents may only leave the SCTF on escorted trips along pre-planned routes, and they are subject to GPS monitoring at all times.
All staff are responsible for and trained to maintain the safety and security of the facilities.  Staff complete regular checks of facilities to include resident count, lock checks, and inventories.
Per RCW 71.09.295, SCTFs are required to have a commercial-grade security system complete with tamper-proof switches and backup power supply.  SCTFs use a CCTV camera system with audio capabilities.  Doors use electronic lock mechanisms and monitoring is centralized to manned stations within the facilities.
The building design for an SCTF includes:
Commercial-grade security panel with tamper-proof switches and locks to prevent unauthorized access
Emergency electricity supply with battery backup and a generator
Panic devices for all staff
Perimeter fencing
Keycard controlled entry points
Closed circuit camera monitoring
Frequently asked questions
Q. Why are you building this SCTF in Snohomish County?
A. Fair share principles as defined in RCW 71.09 require that each county has adequate options for conditional release housing placements commensurate with the number of people civilly committed from that county.  Snohomish County has the third highest number of civilly committed people after King and Pierce counties.
Q. How will this facility site be selected?
A. The project uses a three-pronged approach for siting the SCTF and engaging all stakeholders.  This approach includes a community engagement strategy, the development of a regional placement model to make a data-driven approach about the county with the greatest need, and an SCTF siting matrix to address site-specific attributes, community needs and concerns, policy requirements, and available funding.  The SCTF siting matrix identifies risk potential activities/facilities, necessary community resources (medical, treatment, food, etc.), and transition support services/activities relative to any given property.
DSHS is committed to working collaboratively with county and municipal governments to ensure siting complies with existing growth management and development plans.  The SCTF project will be sited as an essential public facility, which means SCC will work with the county to fulfill all requirements pursuant to Snohomish County Code 30.42D.
Additionally, SCC is required to follow siting requirements from RCW 71.09.  The proposed facility will not be sited adjacent to or within "line of sight" of an existing risk potential activity or facility as defined by RCW 71.09.020(14). The proposed facility will not be within 500 feet of any childcare facility, kindergarten, or school serving grades K-12.
Q. What specifically are the risk potential locations that apply to siting SCTFs?
A. Per RCW 71.09.020: Risk potential activity or risk potential facility means an activity or facility that provides a higher incidence of risk to the public from people conditionally released from the SCC. Risk potential activities and facilities include: public and private schools, school bus stops, licensed day care and licensed preschool facilities, public parks, publicly dedicated trails, sports fields, playgrounds, recreational and community centers, churches, synagogues, temples, mosques, public libraries, public and private youth camps, and others identified by the department following the hearings on a potential site required in RCW 71.09.315.
Per RCW 71.09.096, no residence can be within 500 feet of any K-12 school, daycare, or preschool.
Per RCW 71.09.290: SCTFs cannot be located adjacent to, across a street or parking lot from, or within line of sight of a risk potential activity or facility at the time that the facility is sited.  Within line of sight means that it is possible to visually distinguish and recognize individuals.
Q. What happens if residents don't go to SCTFs?
A. SCC is aware of the sensitive nature of siting an SCTF facility in any community.  Communities sometimes oppose an SCTF project thinking that if an SCTF is not built, residents from SCC will not be released into their community.  This is not true.  When a court decides to release a resident from the total confinement facility and they do not go to an existing SCTF, they are instead released to community placements.
An SCTF, which functions as a step-down style facility from SCC's total confinement facility, allows for greater oversight from the SCC since these are our own buildings and staff who operate these facilities.
Q. Why are residents released from SCC's total confinement facility on McNeil Island?
A. Our clients have served their criminal sentence and are being held under a civil law.  In order to abide by the 5th Amendment (which states that people cannot be deprived of their liberty without due process of law), residents are entitled to a yearly evaluation to determine if they still meet criteria for commitment and if a less-restrictive alternative is in their best interest and if conditions can be imposed that adequately protect the community (RCW 71.09.090).
Q. What happens when residents complete their civil commitment?
A. Residents can petition the court to be unconditionally released from civil commitment.  If the court grants the petition, they are no longer under the jurisdiction of DSHS.  If they have remaining community supervision time with the Department of Corrections, they will be required to complete that.  If the residents are unconditionally released, DSHS has no authority to limit where they may live.
Q. How long are residents at the facility before release?
A. The average length of stay for SCTF is 32 months, although individual lengths of stay can vary.  Per RCW 71.09.280: The court shall consider whether the person has progressed in treatment to the point that a significant change in the person's routine, including but not limited to a change of employment, education, residence, or sex offender treatment provider will not cause the person to regress to the point that the person presents a greater risk to the community than can reasonably be addressed in the proposed placement.
Q. What types of community access do residents have?
A. Residents released to SCTFs are permitted to access the community based on the stipulations of their court order.  Unless otherwise ordered by the court, at least one staff member, or other court-authorized and department-approved person, must escort each resident when the resident leaves the secure community transition facility for appointments, employment, or other approved activities.  Escorts must supervise the resident closely and maintain close proximity to the resident at all times.  
Q. What training do SCTF staff receive?
A. SCTF staff are specifically trained on protocols related to managing residents in the facility as well as escorting them in the community, to include emergency and incident response procedures.  Staff members of any SCTF must also be trained in self-defense and appropriate crisis responses including incident de-escalation. SCTF staff training is mandated by RCW 71.09.305(2).