iPad - WiFi Only

For access to WiFi based telecommunication.
iPad devices are 16GB, WiFi only Black iPads with an Otter Box protective case. Clients have the choice of the iPad Air or the iPad Mini. The devices are specifically distributed to provide telecommunication access over a WiFi network.
---
Amplified Phones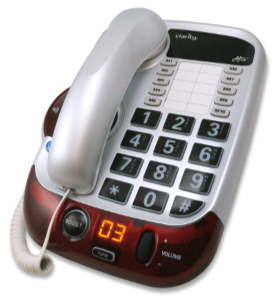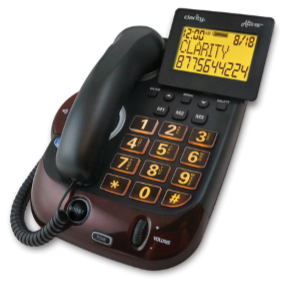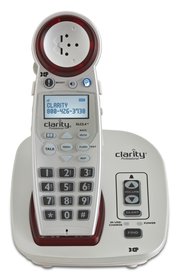 For individuals with mild to moderate hearing loss.
Operates like a standard telephone.
Use amplification to hear spoken conversation.
Adjust volume and tone to meet specific needs.
Corded models available:
Clarity Alto with 10 memory dial buttons - User Guide (PDF)
Clarity Alto Plus with caller ID and 3 memory dial buttons - User Guide (PDF)
Cordless model available:
Accessories:
---
Captioned Telephone (CAP)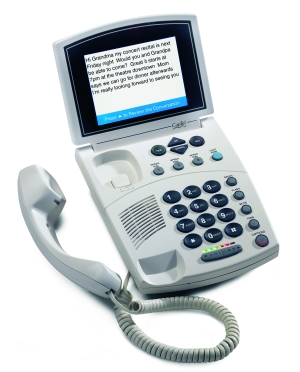 CapTel® 840 phone Requirements: 
Connected phone line 
Specifications:
Amplification up to 40 dB 
Adjustable tone and volume 
Built-in Answering Machine takes voice messages with captions
---
Teletypewriter (TTY)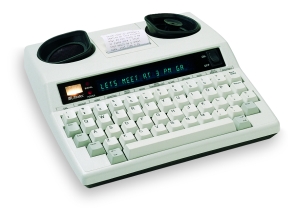 The Teletypewriter (TTY) allows an individual to send and receive messages by typing. Messages appear on a display screen and can also be printed on paper.
Ultratec SuperPrint 4425 Manual (PDF)
---
Remote Control Speaker Phone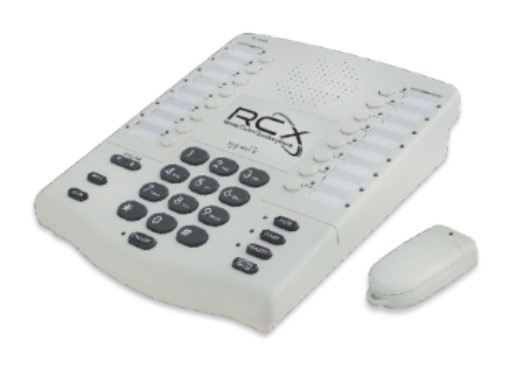 The Remote Control Speakerphone (RCx-1000) is a "hands-free" speakerphone for use by individuals with mobility limitations who also have a hearing loss or speech disability. 
Designed for anyone with any degree of mobility and/or dexterity loss
Customize the function of the phone by attaching one or more accessories
Includes a rechargeable wireless remote control for memory scanning, dialing and answering from up to 40 feet away
Designed for use with Headphones/Microphone
Voice activated answering - just say "Hello"
---
Lighted Ring Signaler (LRS)
The Lighted Ring Signaler (LRS) is a device which causes a lamp to flash when the telephone rings.
Sonic Alert TR75 Instructions(PDF)
---
Audible Ring Signaler (ARS)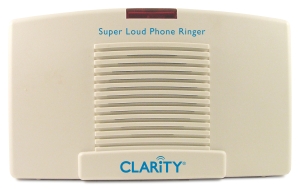 The Audible Ring Signaler (ARS) is an adjustable loudness ringer that plugs into a telephone jack.
Ameriphone SuperPhone Ringer SR200 Manual (PDF)
---
Large Visual Display (LVD)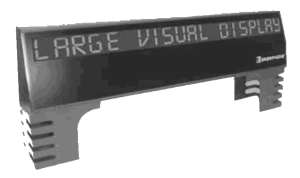 The Large Visual Display (LVD) is a large display screen that connects to either a TTY or VCO Phone. Individuals with low vision find the large display much easier to read than the standard TTY or VCO display. (model subject to change)