DSHS believes the best path out of poverty is through employment and offers several programs to help our clients get a job.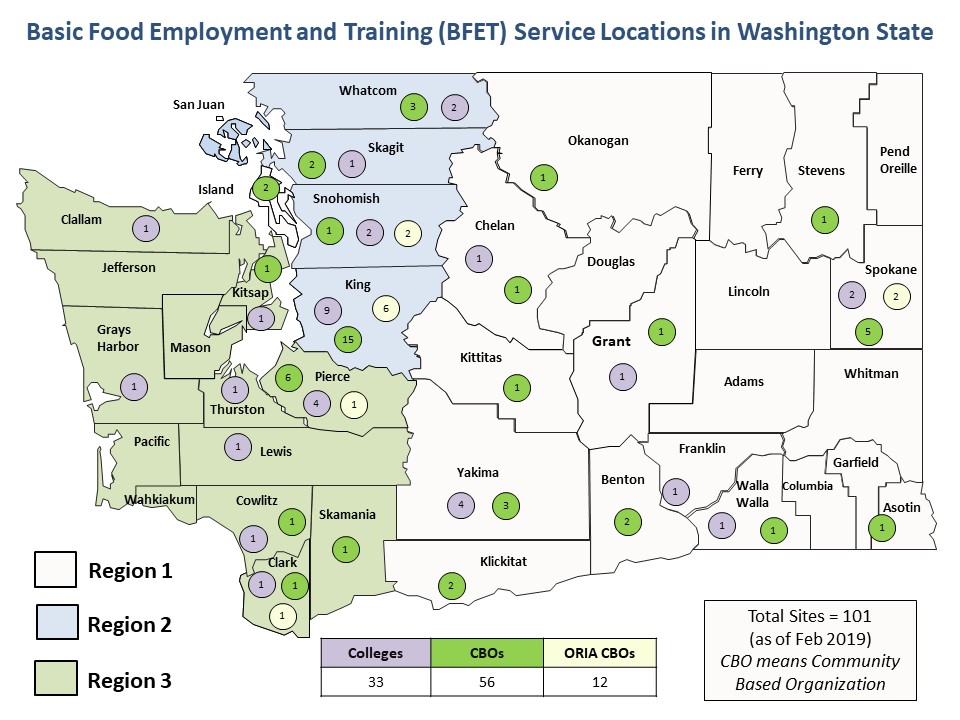 The Washington State Basic Food Employment and Training (BFE&T or BFET) program provides job search, job search training, self-directed job search, educational services, skills training, and other employment opportunities to Basic Food (SNAP) recipients who are not participating in the Temporary Assistance for Needy Families (TANF) WorkFirst work program.  Services are provided through community or technical colleges and/or community based organizations (CBO).
Resources to Initiate Successful Employment (RISE) is a three year, $22 million Supplemental Nutrition Assistance Program Employment and Training (SNAP E&T) pilot (December 1, 2015 through September 30, 2018), funded by the U.S. Department of Agriculture Food and Nutrition Service (USDA FNS).  RISE services will be federally funded 100% for the pilot duration, with the requirement that all Community Based Organizations (CBOs) and colleges work towards identifying a 50% non-federal match yearly to ensure sustainability.