Safe Kids and Parents Information 
Safe Kids Washington is a network of 13 local community coalitions serving counties across the state to prevent Concussions, Traumatic Brain Injury (TBI), and related injuries, to include the number one killer and injury in children – unintentional injury. 
Our mission along with the WA Department of Health (DOH) is to create safe and injury free communities in Washington State, focusing on children aged 0-19 years old. Safe Kids Coalitions with local communities include: 
Community events for all ages 
Safety equipment distribution and use support (helmets, booster seats, life jackets, and more) 
Preventive health and safety information  
Local injury and prevention coordinators 
Safe Kids Washington partners with the Department of Social and Health Services (DSHS) through the Washington Traumatic Brain Injury (TBI) Strategic Partnership Advisory Council and the University of Oregon Center for Brain Injury Research and Training (CBIRT). This collaboration has produced various forms of educational content for communities on injury prevention, TBI, and trauma-informed practices. 
Videos 
Wheeled Sports Concussion Safety
 
Open Your Eyes to Distracted Driving
Helping the Siblings of Kids with TBI | BrainLine
Giving Support to Parents and Siblings of a Child with TBI | BrainLine 
Washington State Local Coalitions 
Find your local coalitions for more upcoming events, materials, and information!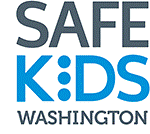 Safe Kids Coalition :: Washington State Department of Health 
TBI Events Portal – Information on Safe Kids events and additional resources  
RTS is designed specifically for Washington educators, parents, and community providers who support students with brain injury. 
In the Classroom (ITC) is a FREE online professional development course created for working with students.
We also offer additional resources, such as webinars, instructional videos, and the Brain Injury Management Toolkit. 
Additional Videos, Information, and Content 
Brain Injury Guide for Siblings: Brain-Injury-a-guide-for-siblings-factsheet.pdf (headway.org.uk) 
Understanding Traumatic Brain Injury Part 4: The impact of a recent TBI on family members and what they can do to help with recovery (msktc.org) 
Injury and Violence Prevention :: Washington State Department of Health 
Car Seat Safety Tips | Safe Kids Worldwide 
Handout Materials 
Holiday Travel Safety Checklist 
Winter Safety Tips for You and Your Family