FAP is the state food assistance program that provides benefits to legal immigrants who are not eligible for the federal Supplemental Nutrition Assistance Program (SNAP), called Basic Food in Washington, solely because of immigration status.
Who is eligible:
Legal immigrants who meet all the Basic Food requirements except citizenship or alien status.
Benefits amount:
Households that include a person eligible for FAP receive the same amount of food benefits they would receive for this person if they were eligible for SNAP. Benefits are based on household income and the number of eligible people in the home.
Households can receive a mix of FAP and SNAP benefits depending on the citizenship or alien status of each person in the home.

https://www.washingtonconnection.org/
https://www.washingtonconnection.org/ is your source to finding healthy and affordable food in Washington State.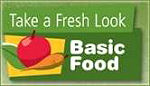 How to Apply:
You can apply for Basic Food Assistance online or at your local Community Services Office.
As with all our programs, the only way to know for sure if you are eligible is to apply.